For the past month or two I have been conversing with a lovely lady name Hasume-san via Flickr as she was buying a beautiful blue ro maiko hikizuri and a uchiwa kanzashi from me.
Hasume-san and Umeka-san belong to the
The Three Rivers Okiya
in St. Louis, Missouri, US.
The past weekend they attended the Missouri Botanical Garden's 2012 Japanese Festival dressed in all their glory and even met
Liza Dalby
!!! Ms Dalby even knew of the Three Rivers Okiya and was thrilled to see the girls in kimono :) what an honour!
Hasume-san sent me some photos of Umeka-san wearing the maiko hikizuri, unfortunately I couldn't send the kanzashi in time to arrive for this event, as I would have loved to see them being worn together ( even though the kanzashi would have been the wrong month... )
Photos!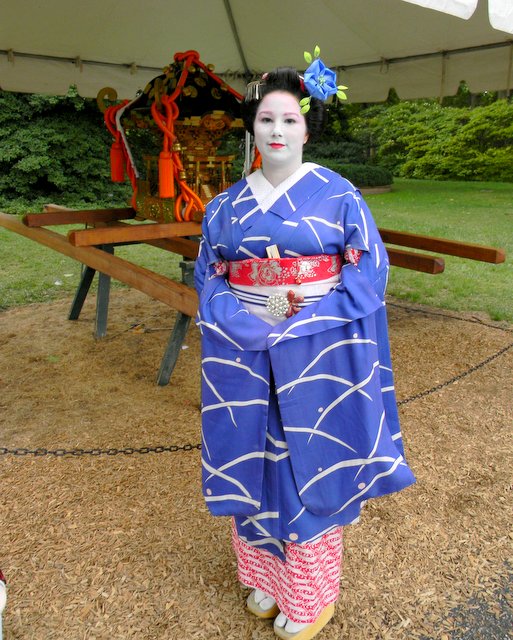 Umeka-san wearing her new hikizuri! It is amazing to see it being worn, it hardly feels like the same kimono to me :)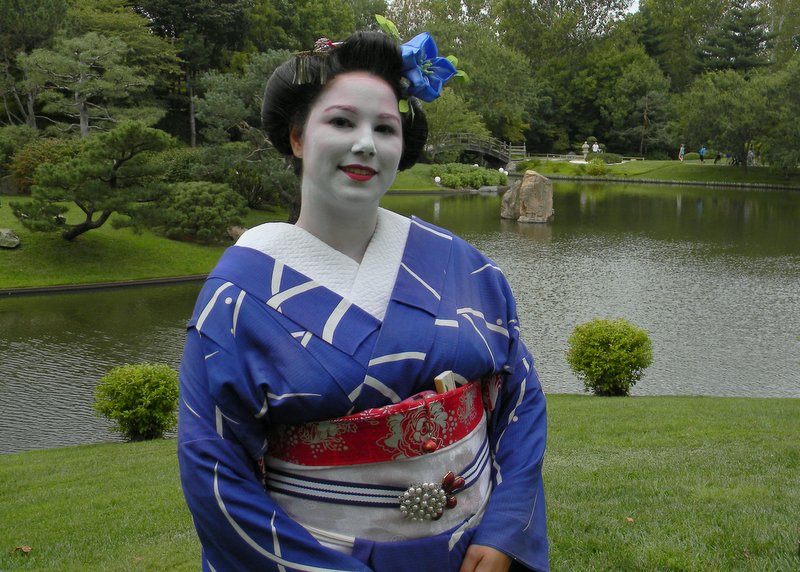 Umeka-san again. Her hair looks great! They must have practised a lot because I know from experience that it is not easy!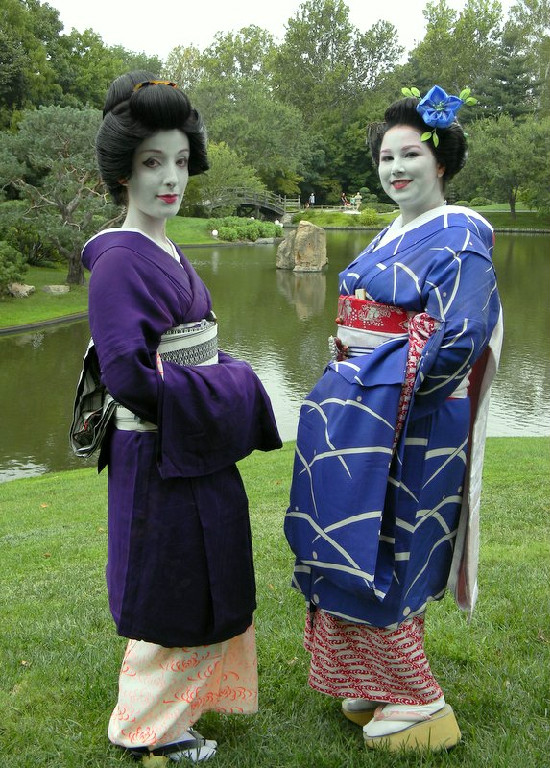 Hasume-san and Umeka-san.
With Liza Dalby!
Don't they just look fab?! There are more photos of the event and others
Here
.
Can't wait to see more of their stuff in the future!